Summer weddings are a popular choice for many New Jersey couples! The warm weather, bright sunshine, and gorgeous shoreline make for a beautiful backdrop for any wedding. However, planning a summer wedding comes with its own set of challenges. It is important to think about your guests' experience so they have a great time and stay comfortable in the heat
Whether you are planning an outdoor ceremony, an intimate backyard wedding, or an entirely outdoor tented wedding, we've taken our years of experience and compiled a list of our top seven tips for our readers.
1) Keep the weather in mind!
Summer can bring high temperatures and humidity so your ceremony and reception start times should avoid the hottest part of the day. Late afternoon is usually the best time for your ceremony to begin after the sun has started to go down. No one will enjoy being in the burning hot sun (including you!) for an extended period of time.
2) Plan your summer wedding around the holidays!
Memorial Day, Fourth of July, and Labor Day are already very busy travel days in New Jersey! Try to avoid these dates as much as possible in the summer months. However, if you are planning a holiday wedding, keep in mind it may be more difficult to secure hotel blocks, your ideal venue, and vendors. You may also experience vendors charging additional fees to compensate for working on the holidays.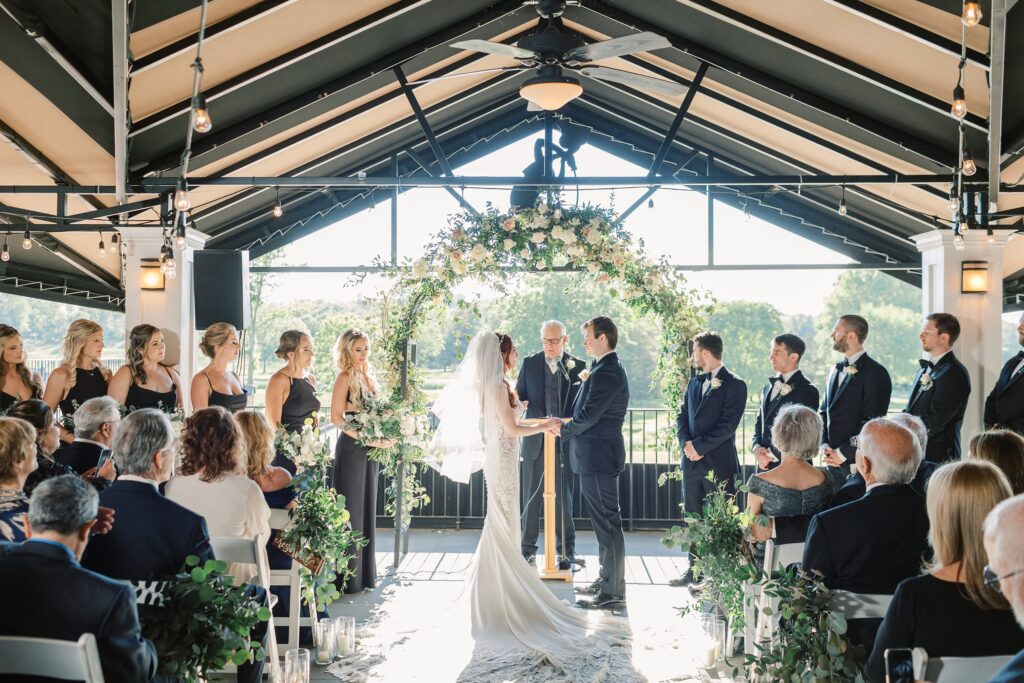 3) Have a rain alternative plan that you are happy with!
There is a strong possibility of rain during the summer that can range from a complete washout to just a passing shower! Be prepared and have a backup plan if your ceremony or reception will be outdoors. Your wedding planner and venue are great resources to offer suggestions and secure any rentals that may be needed just in case.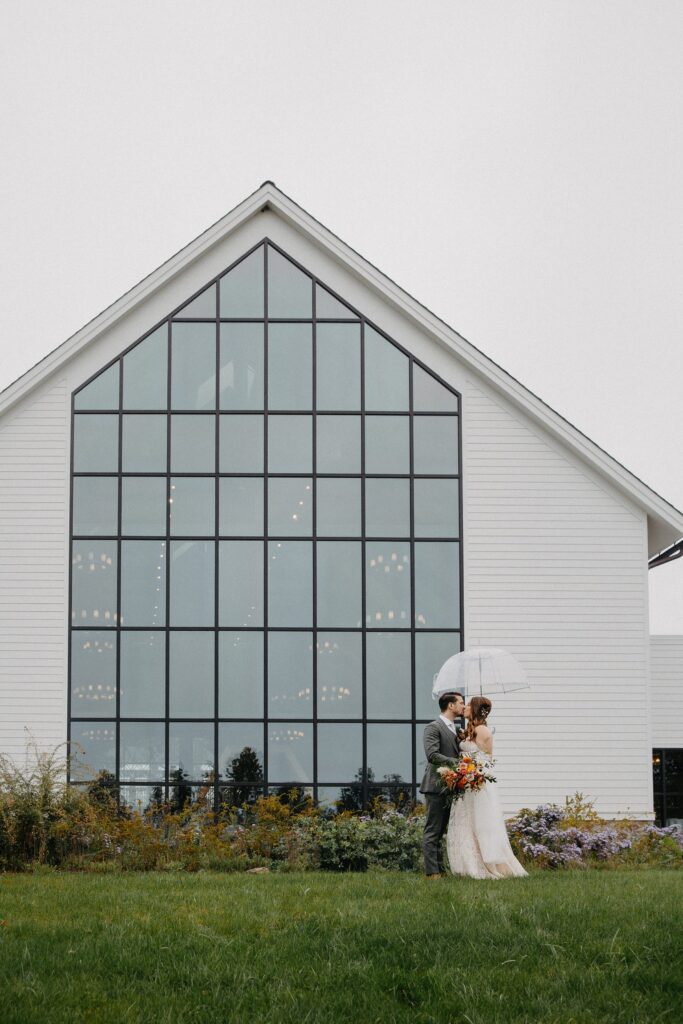 4) Keep your guests comfortable!
It is imperative to keep guests well-hydrated with easy access to water and beverages throughout the ceremony and reception. In your wedding invitations, or on your wedding website, let guests know the location of your ceremony and reception. That way they can wear comfortable clothes, shoes and bring anything necessary for a hot day.
A nice bonus is to provide sunscreen, sunglasses, fans, and bug spray if you plan to have your reception outdoors. All of this depends on the location of your reception, so think through anything guests may want to stay cool.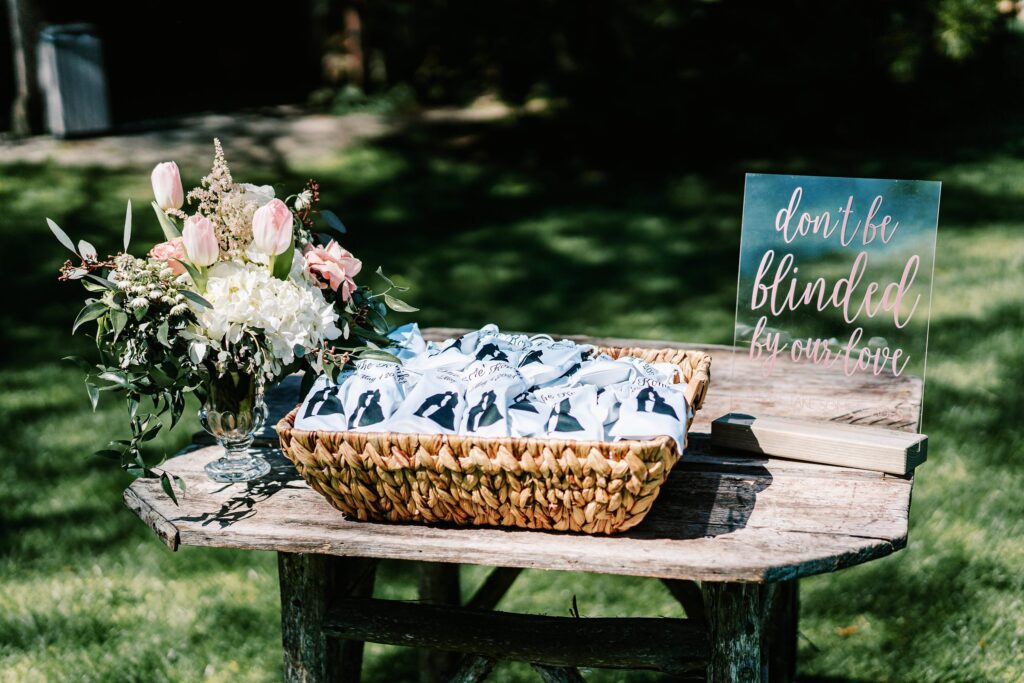 5) Consider your summer wedding attire carefully!
Choose fabrics that are comfortable and breathable, especially for you, your partner, and your bridal party. Light, flowy fabrics such as chiffon or silk are good options for summer weddings.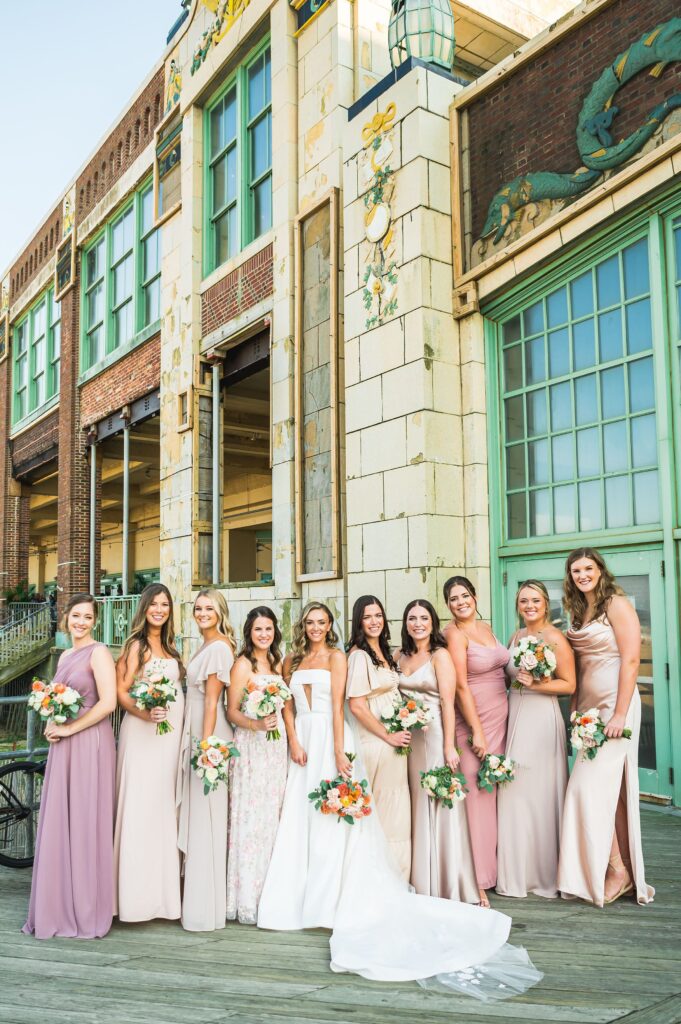 6) Book your vendors early!
Summer is a busy season for all wedding vendors. Be sure to book any high-priority vendors well in advance to ensure they have your date available. For some vendors, this will mean booking them over a year in advance.
7) Incorporate the outdoors into your summer wedding!
One of the great things about being outdoors is having a naturally beautiful backdrop without having to do much decor. Use seasonal flowers, add fresh fruit to your signature cocktails, and embrace seasonal foods! Who doesn't love an ice cream truck on a hot summer day?!
In conclusion, planning a summer wedding can be a beautiful time in New Jersey. A summer wedding may have a few additional logistics that come into play, especially if it is entirely outdoors! By keeping these tips in mind and a good plan, you can ensure that your wedding day is seamless and enjoyable for both you and your guests.
Looking for help planning your New Jersey summer wedding? Learn more about our service at The Particular Planner and follow along on Instagram!